The Best Anime to Watch in Winter 2022 (You Can't Miss These Shows)
By: Preston Simmons | Written: February 8th, 2022
---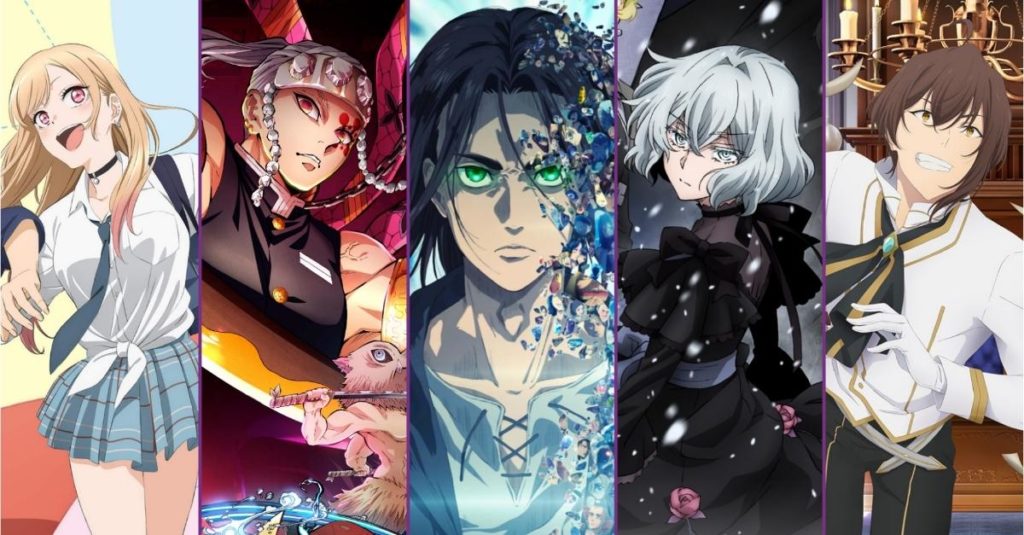 The Best Anime to Watch in Winter 2022
The Anime Winter 2022 Season is well underway, and with it have come some unbelievably good shows. With the new anime of the season proving to have some great anime to watch and older shows airing with the second, third, or even a sixth season, it's easy to feel a little overwhelmed with all the choices you have in front of you.
Not to worry, we've got you covered there. If you are looking for the best anime to watch this anime season, you've come to the right place. These shows are the standouts of the season, which everyone is currently talking about on Twitter and Reddit, which watchers will remember for years to come. These are the shows you won't want to miss. Years from now, you'll be able to say you were there when that one masterpiece was airing. You were watching it weekly.
Here are the best anime to watch in winter 2022!
---
#12 – Arifureta: Second Season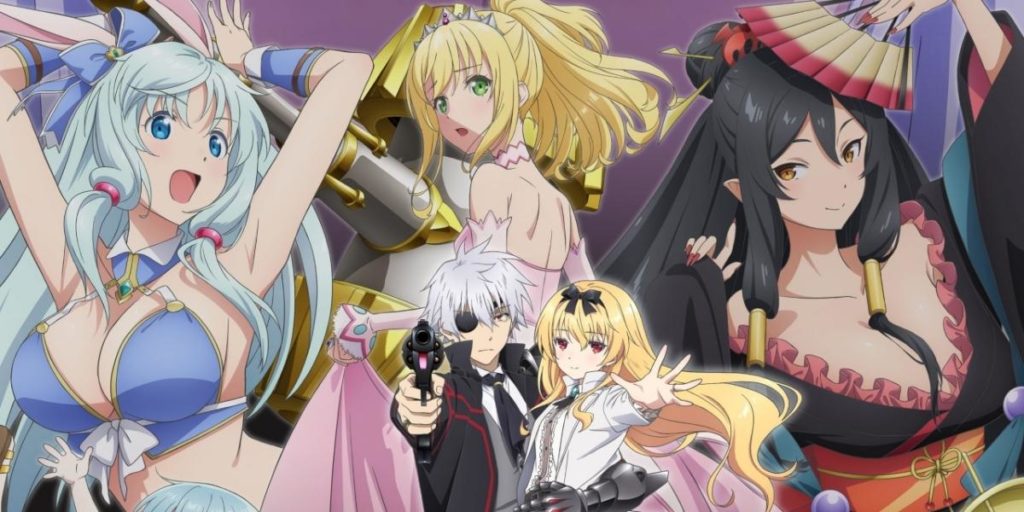 Arifureta: From Commonplace to World's Strongest Second Season is one of the most popular shows with over 200,000 registered watchers on Myanimelist, with its first season being the second most popular airing show at the time in Japan (Summer 2019).
Arifureta is a pretty generic power fantasy harem isekai. It's a revenge story with an edgy MC who can do no wrong, even though it sometimes seems like the world is against him. The story is nothing special, the characters aren't that interesting, and the animation is, more often than not, garbage. However, if you put all of that aside, the show is tons of fun.
It's consistently trending on Twitter and always places in the top five most-watched shows weekly.
#11 – How a Realist Hero Rebuilt the Kingdom: Part 2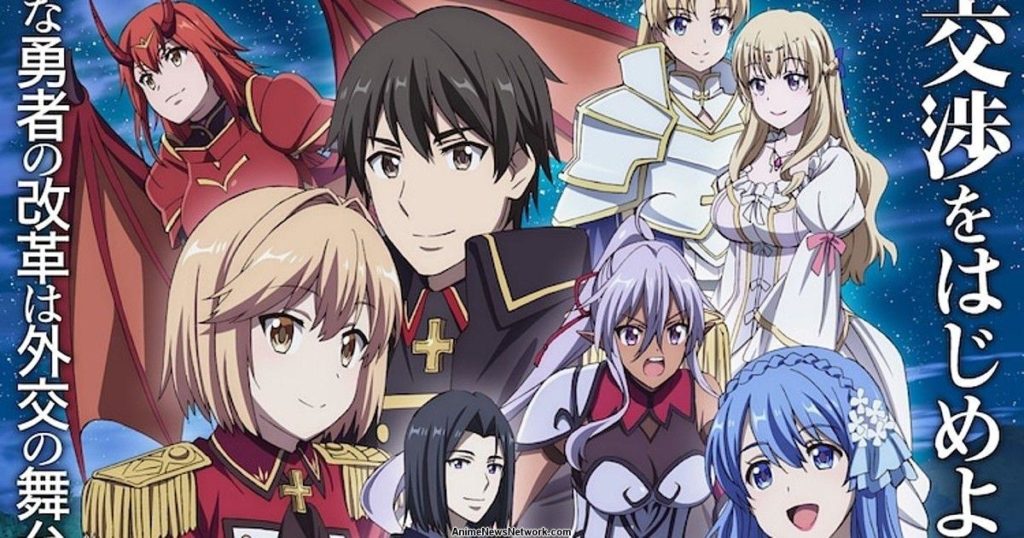 How a Realist Hero Rebuilt the Kingdom is one of the best anime to watch this season. Realist Hero is great because it's an anime about leadership, strategy, politics, and navigating social and cultural issues in a fantasy world. It's rare when an isekai show is strictly about action through words rather than action through fighting.
Suppose Genius Prince, another show that will be later discussed in the article, is a comedy show with serious undertones about rebuilding a nation. In that case, Realist Hero is a serious show with comedic undertones about rebuilding a kingdom. Though the animation isn't incredible, the writing and story are compelling enough to make you want to continue watching each episode as they air.
If you enjoy dialogue-heavy, "battle in a boardroom" type shows and stories, you'll like this show.
#10 – Teasing Master Takagi-San (Season 3)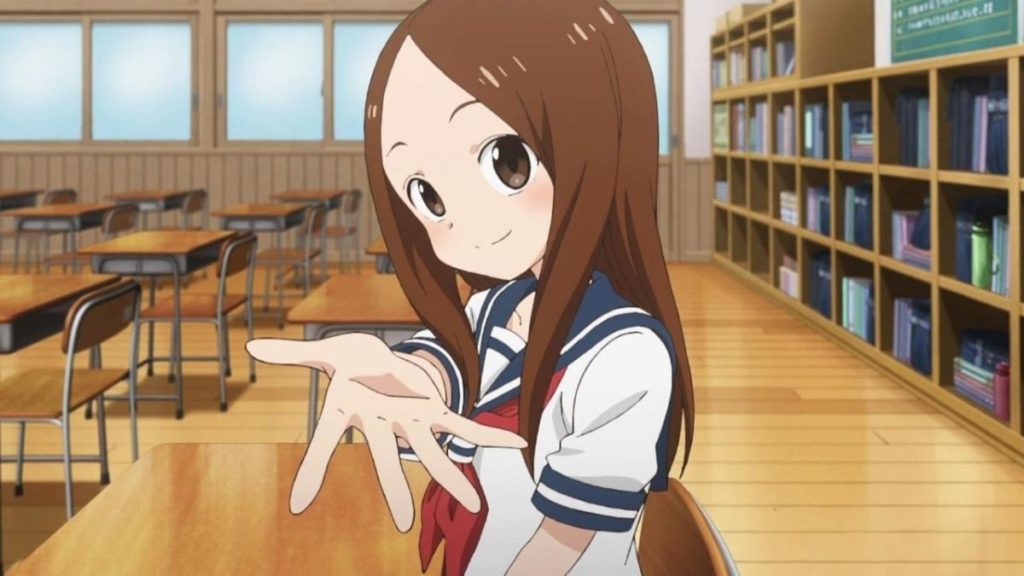 Teasing Master Takagi-San is in its third season, and so far, it has proven to be just as good as the previous ones. Takagi-San is a great show to watch if you are looking for something funny, cute, and overall makes you feel good the entire time you watch.
This slice of life is part comedy and romance reminiscent of childhood crushes. The teasing never crosses the line towards bullying, and you never feel bad about it either. All the jokes feel like they are done in good faith, making the show more enjoyable.
In addition, now is an excellent time to start watching the show as a movie has been announced to release sometime later in 2022. Overall, this is one of the comfiest anime to watch in winter 2022.
#9 – The Genius Prince's Guide to Raising a Nation out of Debt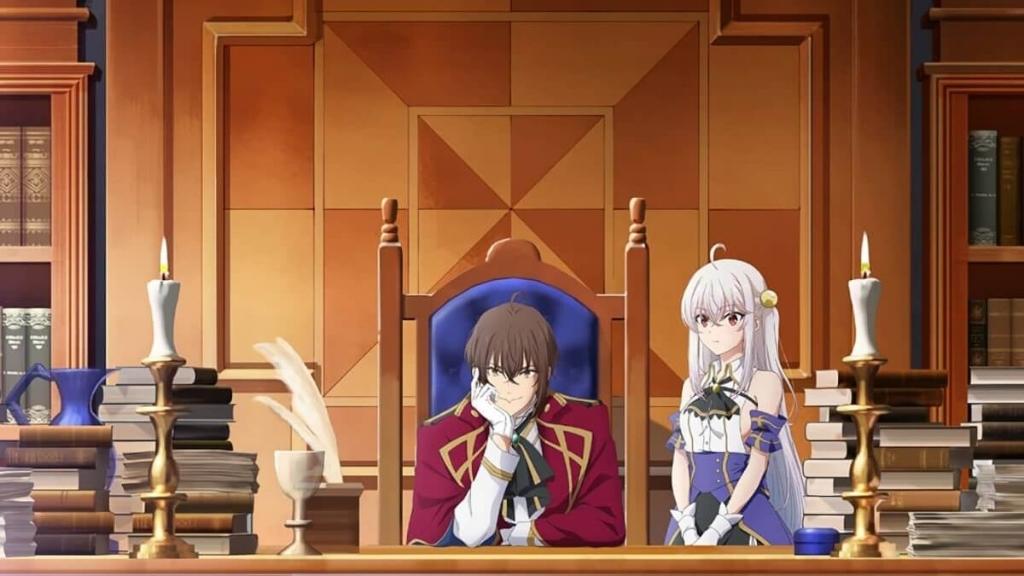 The Genius Prince's Guide to Raising a Nation Out of Debt is another one of the best anime to watch in winter 2022.
This anime is similar to Realist Hero in that it's very dialogue-heavy. However, unlike Realist Hero, this anime is not an isekai, it doesn't shy away from using violence and action, and it's more comedy-based than purely serious in tone.
Though the show is new, its promising start has me excited to see where the story is heading, making me always want to keep up with the latest episode.
#8 – Sabikui Bisco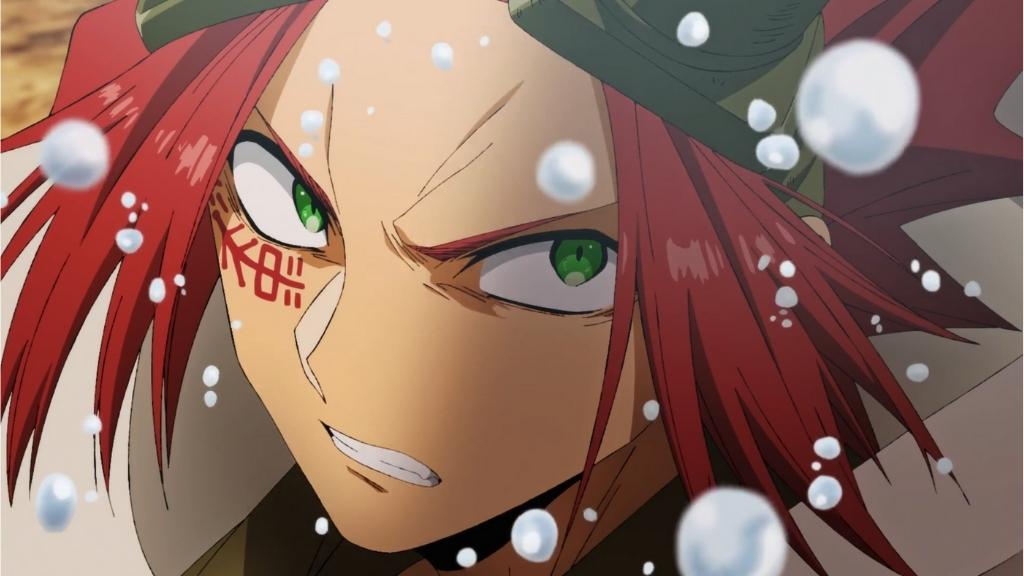 Sabikui Bisco is a unique new anime of winter 2022 and is worth checking out for the crazy world it takes place in.
For reference, in the first four episodes, we have seen giant mushrooms, giant crabs used as transportation, snail helicopters, hippo tanks, massive creatures with temples on top of it, and that's just brushing the surface.
The action sequences are over-the-top and exciting, the voice acting has been excellent, and the animation has been great. As long as the quality holds up, Sabikui Bisco could be one of the best new anime of the season. As of now, it's one of the best anime to watch in winter 2022.
#7 – Princess Connect! RE: Dive Season 2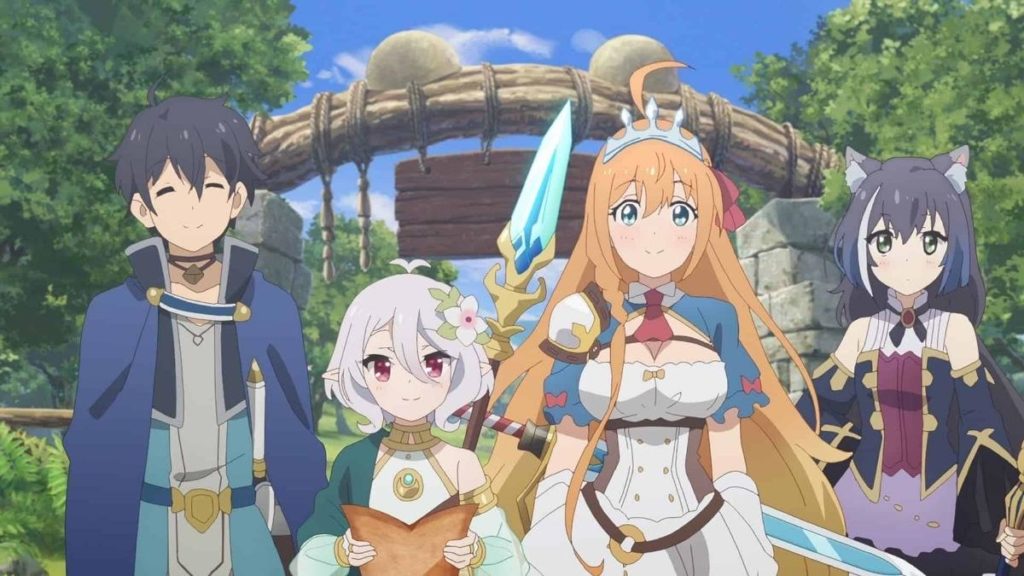 Arguably one of the most slept-on shows of this season, Princess Connect! RE: Dive Season 2 is one of the best anime to watch in winter 2022.
Surprising to say for a gacha game anime, but this season of Princess Connect has some of the best animation I have ever seen in an airing, non-movie anime. One of the most critical factors in separating mediocre anime from high-quality anime is the attention to detail found in non-consequential moments.
In Princess Connect! Re: Dive, there is no wasted shot in the show. From the picturesque backgrounds to the eyebrows of a background character moving up and down in a background conversation, every detail is given proper attention. This show is arguably in the top 5 best animation of the season.
Animation aside, the Princess Connect story is filled with fun and lovable characters and a pretty exciting story on top of it all. Not to mention, this show has no business being as funny as it is.
#6 – Akebi's Sailor Uniform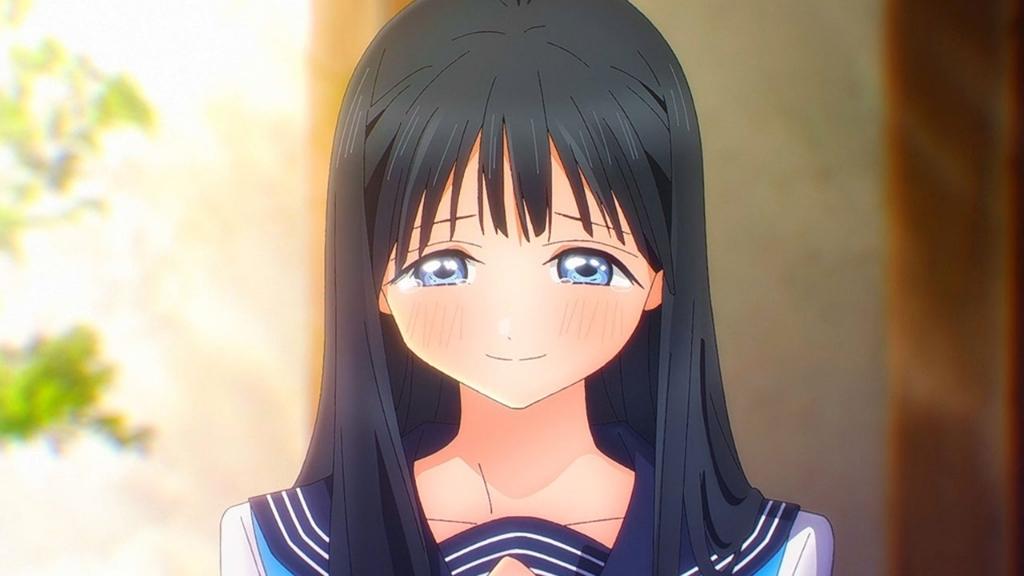 Akebi's Sailor Uniform is one of the best anime to watch in winter 2022 simply because it is one of the most wholesome shows this season. The goal of the main character, Akebi, is to make as many friends as possible in her school, and she does that by getting to know each person through their interests, insecurities, and experiences.
In addition to having such a sweet story, Akebi's Sailor Uniform is one of the most beautifully animated shows of the season. Cloverworks has gone above and beyond in animating Akebi, specifically the backgrounds. Each frame looks like a painting. Each location Akebi and her friends find themselves in, whether it's a garden, the woods, a classroom, or a rice field, is simply breathtaking.
Simply put, Akebi's Sailor Uniform is a gorgeous show.
#5 – My Dress Up Darling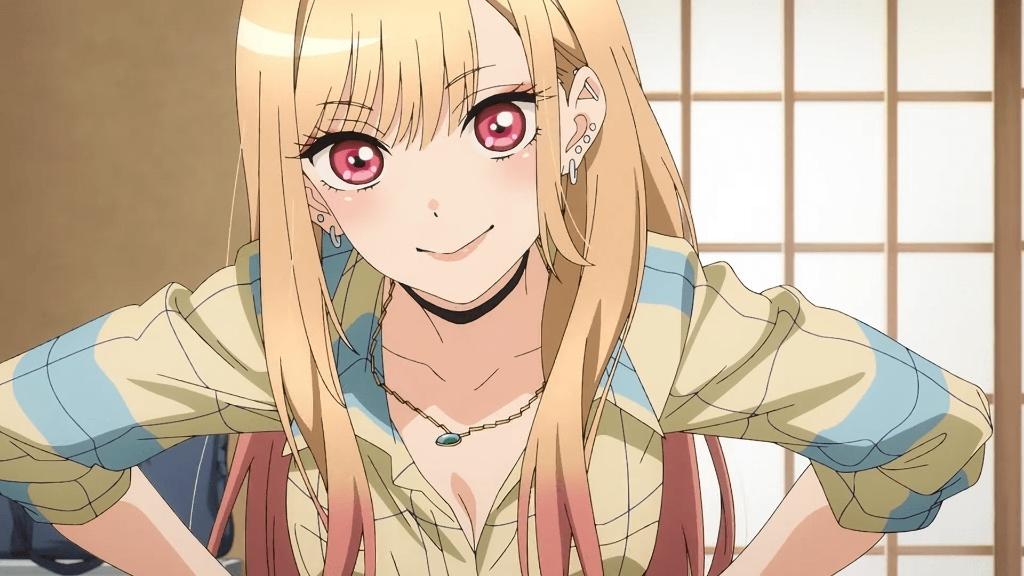 My Dress-Up Darling is one of the best anime to watch in winter 2022 for two big reasons, the characters and the animation.
Gojo and Marin, the main characters of the show, are excellent. Both characters work so well off of one another and make such a great duo. Gojo is a shy and introverted doll maker who has never had many friends because of trauma in his past. Because of that, he is highly anxious and has secluded himself. To top it off, he tends to be taken advantage of by others just because he doesn't want to cause any problems.
Marin is the opposite. She's loud, outspoken, extroverted, and popular. But above all else, she's kind, loving, and overall a good soul. Though the story is centered around Marin's love for cosplay and Gojo bringing her passion to life, in reality, the true story is about Marin bringing Gojo out of his shell and getting him to open up and experience life outside of his dolls. The development of these characters in the few episodes that have aired is terrific and some of the best in recent memory.
This show also has some of the best animation of the season. The character designs are great, the backgrounds, like in Akebi, are outstanding, and the attention to detail for otherwise unimportant throwaway moments brings it all together.
#4 – The Case Study of Vanitas: Part 2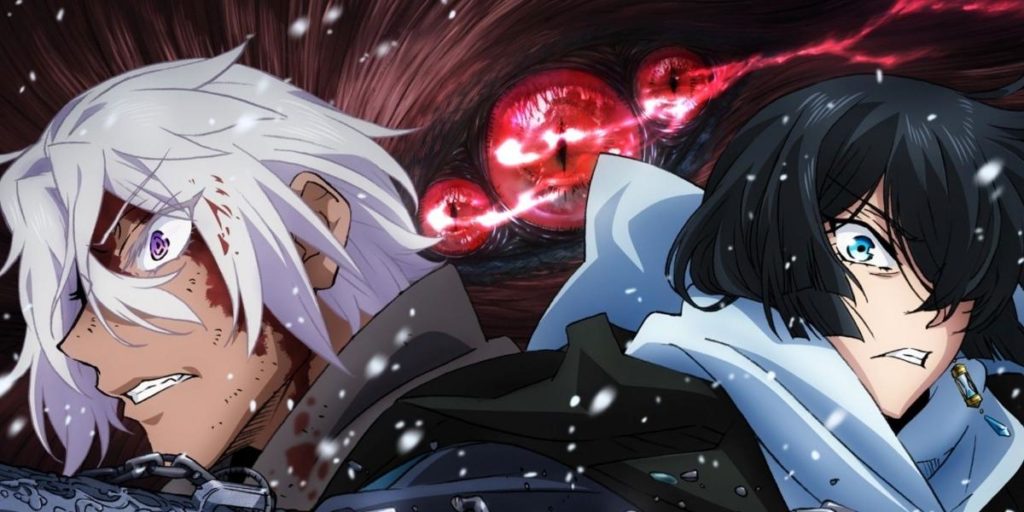 The Case Study of Vanitas is not only one of the best anime to watch in winter 2022, but it's also one of the best vampire shows altogether. What makes Vanitas stand out amongst other vampire shows and other anime is the world it takes place in.
Set in an alternate Paris, Vanitas's world is part steam-punk, part fantasy, and part Victorian in its design. Beautiful architecture is abundant in the show ranging from highly detailed castles, cobblestone pathways, and huge ballrooms.
The characters in this show are also great, from the supporting cast and especially the main cast. Vanitas and Noé are hilarious together, but they also know how to be completely stone-cold serious when they need to be. Jeanne and Domi are also excellent. Strong-willed, powerful, and no-nonsense, the show's women do nothing but enhance the anime. Overall, this show is worth watching and very easy to binge.
#3 – Ranking of Kings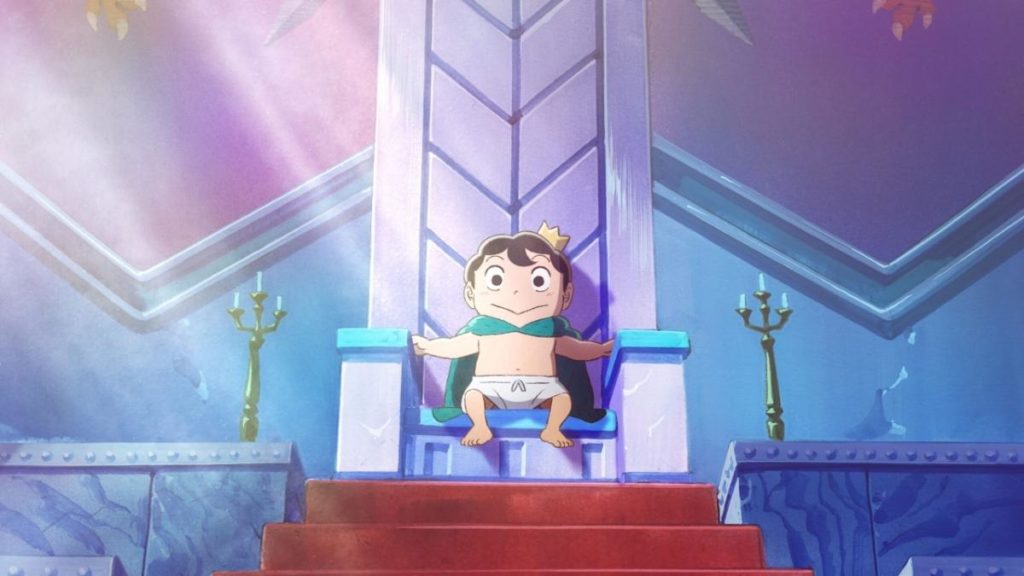 Ranking of Kings is a masterpiece in the making. There is something special about this anime that transcends your typical show.
Bojji and Kage are some of the most compelling characters in recent memory. Neither of them is your traditional main character, and neither is bound by any tropes you might find in another typical fantasy story.
Side characters as well are incredible in this show. You think you know a character, but more often than not, the characters in Ranking of Kings defy all expectations. Each character in this show has so much depth and development that it's shocking. When the main character, Bojji, is one of the best protagonists in recent memory, yet still doesn't have as much character depth as some side characters, that's how you know a show is great.
It could also be the story itself and how it's one of the most touching, heartbreaking (at times), yet beautiful pieces of fiction all year that makes it worth watching.
In reality, it's all of those things that make Ranking of Kings one of the best anime to watch in winter 2022.
#2 – Demon Slayer: Entertainment District Arc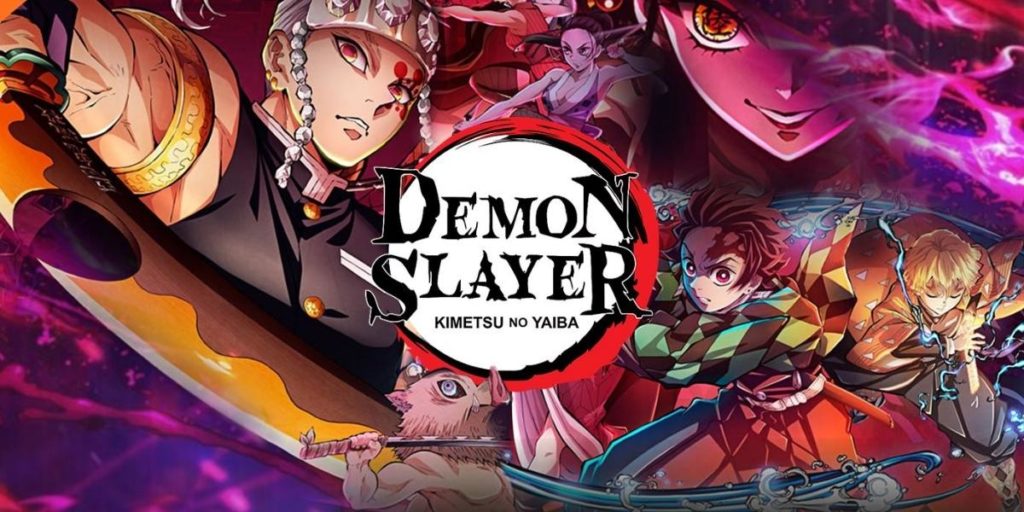 It's hard to describe just how spectacular Demon Slayer is and why it's one of the best anime to watch in winter 2022, but there is one reason above all else why you should watch this show, the animation.
Today, this show has the best, most fluid animation in anime history. Nothing even comes close to it. Earlier in the article, I mention other anime like Akebi's Sailor Uniform, My Dress-Up Darling, and Princess Connect for having incredible animation. Still, none of those can compare to Demon Slayer's.
Demon Slayer is a shounen anime, which means the combat and action sequences will be the main focus of the show. The action sequences are nothing short of breathtaking. I've watched all of the big shounen anime in the past, like Naruto, Bleach, One Piece, Jojo, etc., yet nothing, and that is meant literally, nothing can compare to the animation seen in Demon Slayer combat sequences. This show sets the new bar for expectations in shounen.
The pure adrenaline and excitement that you will feel while watching this anime, primarily the arc airing in winter 2022, is like getting a pure injection of caffeine in your veins.
This would be the most need to watch show bar none in any other season. However, Winter 2022 is a special season because one additional anime airing transcends entertainment. It's a spectacle similar to Game of Thrones when it was airing. It's that show that above all else cannot be missed.
#1 – Attack on Titan: The Final Season, Part 2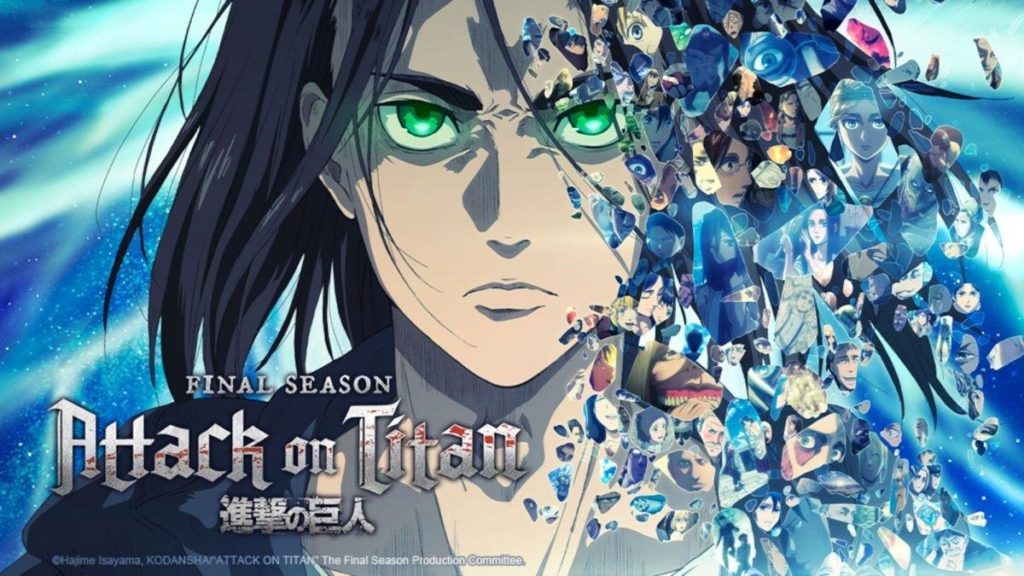 Never before has an anime reached the heights that Attack on Titan. Attack on Titan is a cultural event more than just an anime you need to watch. Not only is the anime being covered by mainstream media like Newsweek, but it's consistently the number one trending topic on Twitter on Sundays while it airs. That means it beats out other juggernauts like HBO's Euphoria when it airs on the same day.
Watching the show weekly is unlike any other entertainment experience I have ever had. If you watch Demon Slayer for the animation, Attack on Titan is watched for the story. Each week, new developments are made in the story that is mind-blowing. The developments are masterfully tied to seemingly unimportant events from the very first episode that I know a rewatch will not only improve the experience even more but increase my appreciation for the writing altogether.
If there was only one anime you could watch or one show that you should catch up on before it finishes airing, this would be the one. You should join in on this cultural event that is Attack on Titan. There may never be an anime like this ever again.
This is the best anime to watch in Winter 2022. Do yourself a favor and join in on the fun if you haven't already.
---
These are the best anime to watch in winter 2022. There are many options and variety in genres that if you choose to watch any of these shows, you can be sure to have an enjoyable experience this anime season!