The Most Interesting Books on this week's New York Times Best Seller List (Sep. 5th, 2021)
By: Preston Simmons | Written: 1 Sep 2021
---
What To Expect This Week
Every week the New York Times releases a list containing the most sold books of that week. Every author dreams of one day being included on this famous list and gaining the title of New Times Best Selling Author.
What type of books make it on the NYT Best Seller List?
The most interesting ones!
This new weekly series from Reader's Grotto will bring you the most interesting books on the most recent New York Times Best Seller List. Disclaimer: many of these books were released a week or two before the NYT put out the list, so I haven't actually read every single one that will appear. That being said, if the books made it on the official list in the first place, more than likely, it's worth reading.
This week, there is a large variety of genres to choose from. You'll find romance, mystery, political intrigue, a spy biography, and of course, fantasy.
Here is the most interesting books on this week's New York Times Best Seller List!
---
Combined Print & E-Book Fiction:
Billy Summers by Stephen King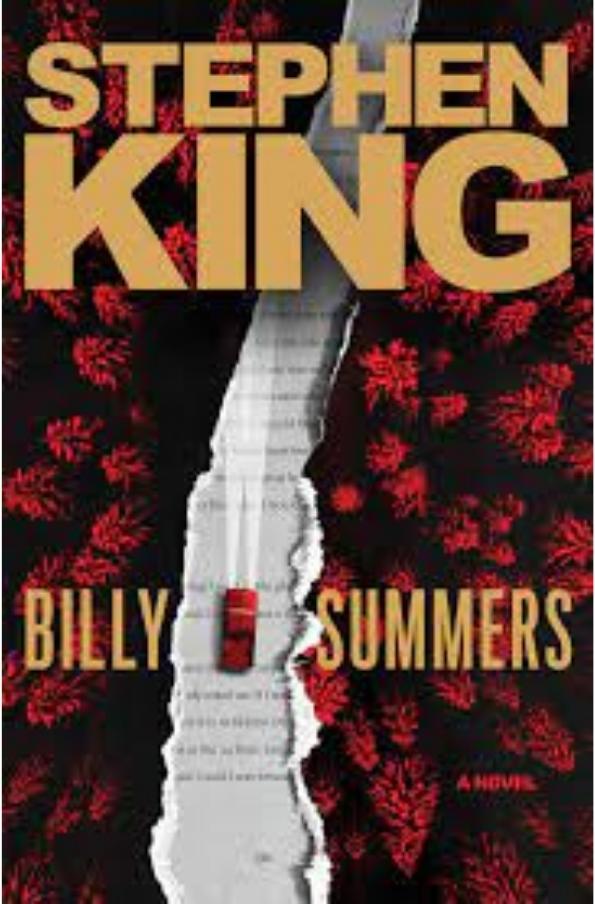 Genre: Thriller, horror
There were multiple books in this category that looked interesting, but only one stood out among the rest. The number one bestseller on the list, Bloodless by Douglas Preston and Lincoln Child, is the 20th book in the Pendergast Series. Though the premise looked really interesting, it's the 20th book; I can't say I'm interested in reading it until I catch up on the other nineteen novels first. But if you have read the other nineteen books, you should probably go ahead and read this one too.
The number two bestseller, Billy Summers by Stephen King, at first didn't catch my attention until I did further research. Once I did, the book instantly became the most interesting in the category. The premise is extremely generic; a hitman who only kills evil guys goes on one final job where everything that can go wrong does go wrong. But leave it to Stephan King to take a generic premise and turn it into what many people call his best work since The Shining. With that kind of praise, I'm definitely interested to see what makes this book so good. It was number two on the New York Times Best Seller List, so it must be worth checking out.
Summary:
Billy Summers is a man in a room with a gun. He's a killer for hire and the best in the business. But he'll do the job only if the target is a truly bad guy. And now Billy wants out. But first, there is one last hit. Billy is among the best snipers in the world, a decorated Iraq war vet, a Houdini when it comes to vanishing after the job is done. So what could possibly go wrong?
How about everything.
Where to Find: You can find Billy Summers on Amazon by clicking here!
Combined Print & E-Book NonFiction:
Woke, Inc. by Vivek Ramaswamy
Genre: Politics
When I first saw the title of the book, I admit, I was turned off. As the book was written by Vivek Ramaswamy, a former CEO of the biopharmaceutical company Roivant Sciences, I immediately assumed that Woke, Inc. was just another disconnected commentary by an ultra-rich man on the "fabricated" problems of the everyday person.
But, as they say, assumptions are the mother of all mistakes. I will admit, after doing further research, my initial assumption was completely wrong. This book is a commentary on big corporations and how they prey on individuals by pretending to care about important current events, social justice movements, and other civil rights. The reality is, these corporations don't care at all about any of that stuff; they want to make money.
This is a very relevant book, and that's why I find it very interesting. Being that it's the number two ranked nonfiction book on the New York Times Best Seller List, other people clearly do too.
Summary:
There's a new invisible force at work in our economic and cultural lives. It affects every advertisement we see and every product we buy, from our morning coffee to a new pair of shoes. "Stakeholder capitalism" makes rosy promises of a better, more diverse, environmentally-friendly world, but in reality, this ideology championed by America's business and political leaders robs us of our money, our voice, and our identity.

Vivek Ramaswamy is a traitor to his class. He's founded multibillion-dollar enterprises, led a biotech company as CEO, he became a hedge fund partner in his 20s, trained as a scientist at Harvard and a lawyer at Yale, and grew up the child of immigrants in a small town in Ohio. Now he takes us behind the scenes into corporate boardrooms and five-star conferences, into Ivy League classrooms and secretive nonprofits, to reveal the defining scam of our century.

The modern woke-industrial complex divides us as a people. By mixing morality with consumerism, America's elites prey on our innermost insecurities about who we really are. They sell us cheap social causes and skin-deep identities to satisfy our hunger for a cause and our search for meaning, at a moment when we as Americans lack both.

This book not only rips back the curtain on the new corporatist agenda, it offers a better way forward. America's elites may want to sort us into demographic boxes, but we don't have to stay there. Woke, Inc. begins as a critique of stakeholder capitalism and ends with an exploration of what it means to be an American in 2021—a journey that begins with cynicism and ends with hope.
Where To Find: You can find Woke, Inc. on Amazon by clicking here!
Hardcover Fiction:
The Noise by James Patterson and J.D. Parker
Genre: Thriller, Horror
The Noise by James Patterson and J.D Barker initially drew me in with its tagline- "The last sound you'll ever hear." Without any other knowledge of the book, that alone was enough to pique my interest.
James Patterson is one of the most prolific authors of our time, with over 114 of his 200 books making the New York Times Best Seller List. While not as well known as Patterson, J.D Barker has also previously been awarded the title of New York Times Best Selling Author for his book, The Coast-To-Coast Murders.
Summary:
In the shadow of Mount Hood, sixteen-year-old Tennant is checking rabbit traps with her eight-year-old sister Sophie when the girls are suddenly overcome by a strange vibration rising out of the forest, building in intensity until it sounds like a deafening crescendo of screams. From out of nowhere, their father sweeps them up and drops them through a trapdoor into a storm cellar. But the sound only gets worse . . .
Where To Find: You can find The Noise on Amazon here!
Hardcover Nonfiction:
The Reckoning by Mary L. Trump
Genre: Politics
What made The Reckoning by Mary L. Trump intriguing is that it discusses a topic that has had long-lasting effects on the world as a whole. The book talks about the effects that Donald Trump's presidency had on society as a whole. Even more interesting is that the critique is done by none other than Donald Trump's own niece. In many ways, she's the opposite of her uncle, yet being a Trump, she has an inner perspective of events that not many other people can say they have. For that reason, the number four ranked book on the New York Times Best Seller List for Hardcover Nonfiction may be worth reading.
Summary:
America is suffering from PTSD—The Reckoning diagnoses its core causes and helps us begin the healing process.

For four years, Donald J. Trump inflicted an onslaught of overlapping and interconnected traumas upon the American people, targeting anyone he perceived as being an "other" or an enemy. Women were discounted and derided, the sick were dismissed as weak and unworthy of help, immigrants and minorities were demonized and discriminated against, and money was elevated above all else. In short, he transformed our country into a macro version of his malignantly dysfunctional family.
How can we make sense of the degree to which our institutions and leaders have let us down? How can we negotiate a world in which all sense of safety and justice seems to have been destroyed? How can we—as individuals and as a nation—confront, process, and overcome this loss of trust and the ways we have been forever altered by chaos, division, and cruelty? And when the dust finally settles, how can we begin to heal, in the midst of ongoing health and economic crises and the greatest political divide since the Civil War?
A new leader alone cannot fix us. Donald J. Trump is only the latest symptom of a disease that has existed within the body politic since America's inception—from the original sin of slavery through our unceasing, organized commitment to inequality. Our failure to acknowledge this, let alone root it out, has allowed it to metastasize.
Now, we are confronted with the limits of our own agency on a daily basis. Whether it manifests itself in rising levels of rage and hatred, or hopelessness and apathy, the unspeakable stress of living in a country we no longer recognize has affected all of us for a long time, in ways we may not fully understand. An enormous amount of healing must be done to rebuild our lives, our faith in leadership, and our hope for this nation. It starts with The Reckoning.
Where To Find: You can find The Reckoning on Amazon by clicking here!
Papaerback Trade Fiction:
The Song of Achilles by Madeline Miller
Genre: Fantasy, Historical Fiction, Romance
The Song of Achilles by Madeline Miller has been on the New York Times Best Seller List for 44 weeks in a row. This is a book, as a lover of fantasy, Greek mythology, and character-driven books in general, that I can highly recommend for all to read.
It is an incredible retelling of events found in Homer's Illiad and is by far the best version of Achilles and Patroclus' story since. This book also has one of the most powerful romances in recent memory, so if that's your thing, you won't be disappointed.
Fair warning, once you finish this book, you're going to have an urge to read something like it again. Luckily for you, Miller's second book Circe, is just as good, if not better, than this one. Both of these books have made it to the New York Times Best Seller List, so if you haven't read either yet, you are in for a treat!
Summary:
Achilles, "the best of all the Greeks," son of the cruel sea goddess Thetis and the legendary king Peleus, is strong, swift, and beautiful, irresistible to all who meet him. Patroclus is an awkward young prince, exiled from his homeland after an act of shocking violence. Brought together by chance, they forge an inseparable bond, despite risking the gods' wrath.
They are trained by the centaur Chiron in the arts of war and medicine, but when word comes that Helen of Sparta has been kidnapped, all the heroes of Greece are called upon to lay siege to Troy in her name. Seduced by the promise of a glorious destiny, Achilles joins their cause, and torn between love and fear for his friend, Patroclus follows. Little do they know that the cruel Fates will test them both as never before and demand a terrible sacrifice.
Where To Find: You can find The Song of Achilles on Amazon by clicking here!
Paperback NonFiction:
Agent Sonya by Ben Macintyre
Genre: History, Nonfiction, Spy Thriller
The next category in the New York Times Best Seller List is Nonfiction Paperback. This week's most interesting book in this section is Agent Sonya by Ben Macintyre. The subject matter is what drew me to the book. What could be more interesting than a true story about a housewife who turns out to be a Soviet spy? They say that real life is stranger than fiction. Well, this story may just prove that point.
This is also the newest book on the list, appearing for the past three weeks while the second newest book, Braiding Sweetgrass by Robin Wall Kimmerer, was on the list for 71 weeks.
Summary:
In 1942, in a quiet village in the leafy English Cotswolds, a thin, elegant woman lived in a small cottage with her three children and her husband, who worked as a machinist nearby. Ursula Burton was friendly but reserved, and spoke English with a slight foreign accent. By all accounts, she seemed to be living a simple, unassuming life. Her neighbors in the village knew little about her.
They didn't know that she was a high-ranking Soviet intelligence officer. They didn't know that her husband was also a spy, or that she was running powerful agents across Europe. Behind the facade of her picturesque life, Burton was a dedicated Communist, a Soviet colonel, and a veteran agent, gathering the scientific secrets that would enable the Soviet Union to build the bomb.
This true-life spy story is about the woman code-named "Sonya." Over the course of her career, she was hunted by the Chinese, the Japanese, the Nazis, MI5, MI6, and the FBI—and she evaded them all. Her story reflects the great ideological clash of the twentieth century—between Communism, Fascism, and Western democracy—and casts new light on the spy battles and shifting allegiances of our own times.
With unparalleled access to Sonya's diaries and correspondence and never-before-seen information on her clandestine activities, Ben Macintyre has written a history of a legendary secret agent, a woman who influenced the course of the Cold War and helped plunge the world into a decades-long standoff between nuclear superpowers.
Where To Find: You can find Agent Sonya on Amazon by clicking here!
Advice, How-To, and Miscellaneous:
The Subtle Art of Not Giving A F*ck by Mark Manson
Genre: Self Help
To be perfectly honest, I'm not typically one to read self-help, how-to, or advice books. They've just never interested me much. I'd much rather read a fantasy book or a biography of a historical figure. This book though, I might just give a chance.
Ranking at number three on the New York Times Best Seller List in this category is The Subtle Art of Not Giving a F*ck by Mark Manson. What a title! This is the 216th week that the book has appeared on the list, so it must be something special. Judging by the title alone, it looks like this is a book that many people should probably read at some point in their lives. Personally, this is a skill that I hope to learn one day myself.
Summary:
In this generation-defining self-help guide, a superstar blogger cuts through the crap to show us how to stop trying to be "positive" all the time so that we can truly become better, happier people.
For decades, we've been told that positive thinking is the key to a happy, rich life. "F**k positivity," Mark Manson says. "Let's be honest, shit is f**ked and we have to live with it." In his wildly popular Internet blog, Manson doesn't sugarcoat or equivocate. He tells it like it is—a dose of raw, refreshing, honest truth that is sorely lacking today. The Subtle Art of Not Giving a F**k is his antidote to the coddling, let's-all-feel-good mindset that has infected American society and spoiled a generation, rewarding them with gold medals just for showing up.
Manson makes the argument, backed both by academic research and well-timed poop jokes, that improving our lives hinges not on our ability to turn lemons into lemonade, but on learning to stomach lemons better. Human beings are flawed and limited—"not everybody can be extraordinary, there are winners and losers in society, and some of it is not fair or your fault." Manson advises us to get to know our limitations and accept them. Once we embrace our fears, faults, and uncertainties, once we stop running and avoiding and start confronting painful truths, we can begin to find the courage, perseverance, honesty, responsibility, curiosity, and forgiveness we seek.
There are only so many things we can give a f**k about so we need to figure out which ones really matter, Manson makes clear. While money is nice, caring about what you do with your life is better, because true wealth is about experience. A much-needed grab-you-by-the-shoulders-and-look-you-in-the-eye moment of real-talk, filled with entertaining stories and profane, ruthless humor, The Subtle Art of Not Giving a F**k is a refreshing slap for a generation to help them lead contented, grounded lives.
Where To Find: You can find The Subtle Art of Not Giving a F*ck on Amazon by clicking here!
Children's Middle Grade Hardcover:
Wonder by R.J. Palacio
Genre: YA Fiction
Remember that movie from 2017 about a kid who wore an astronaut's helmet to school, starring Owen Wilson and Julia Roberts? If not, here's a reminder in the form of the trailer!
Well, it was based on a famous children's book, Wonder by R.J. Palacio, and has once again for the 310th week in a row, been the number one best-selling children's hardcover book on the New York Times Best Seller List. There is a good reason for that too. This is a story about not judging a book by its cover. It's about overcoming fears, embracing differences, and learning to love yourself. It's a book that I think would do a lot of kids (and some adults) good to read.
Summary:
I won't describe what I look like. Whatever you're thinking, it's probably worse.
August Pullman was born with a facial difference that, up until now, has prevented him from going to a mainstream school. Starting 5th grade at Beecher Prep, he wants nothing more than to be treated as an ordinary kid—but his new classmates can't get past Auggie's extraordinary face. Wonder, begins from Auggie's point of view, but soon switches to include his classmates, his sister, her boyfriend, and others.
Where To Find: You can find Wonder on Amazon by clicking here!
Children's Picture Books:
The Pigeon Has to Go to School by Mo Willems
Genre: Picture Book
There is a good reason why I chose The Pigeon HAS to Go to School by Mo Willems as the most interesting children's picture book on the list.
That reason? The pigeons' face. For some reason, the absolute sass that the pigeon shows on its face makes me want to read anything it's in. It's actually not a bad book either! The pigeon is as funny as I hoped it would be. Check it out for yourself.
Summary:
The pigeon HAS to go to school, but it doesn't want to.
Where To Find: You can find The Pigeon HAS to Go to School on Amazon by clicking here(or just watch it on YouTube up above)!
Children's Series:
Harry Potter by JK Rowling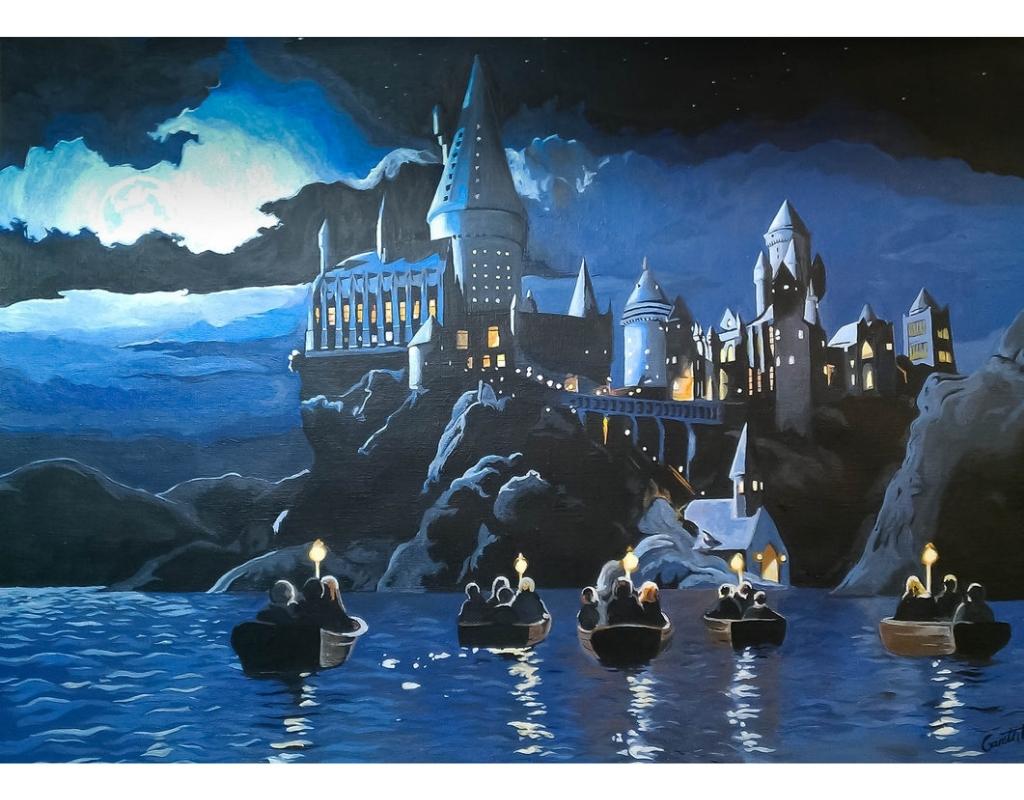 Genre: YA Fantasy
First of all, I'd just like to point out that I have a hard time agreeing with calling Harry Potter a "children's series", but if that's how the NYT is going to classify it, then I can't argue. I'm not going to go into how amazing I find the series in this post, but if you'd like to read me gush about it, check out my article where I rank the best YA Fantasy Series for 2021.
The most interesting fact about this series that you may not know is that Harry Potter has been on the New York Times Best Seller List for 648 weeks straight. Yet, it has been on the list for one week shorter then another popular series that is actually number two on the list, Diary of a Wimpy Kid.
Summary:
Harry Potter starts his new life as a wizard at Hogwarts.
Where To Find: You can find the entire 7 book collection on Amazon by clicking here!
YA Hardcover:
One of Us is Lying by Karen M. McManus
Genre: YA Mystery
One of Us is Lying by Karen M. McManus was the number one best-selling young adult hardcover book on the New York Times Best Seller List for the 186th week in a row. It was described as being The Breakfast Club with a twist. That twist? Murder. Sound interesting? It should. It has received great reviews from thousands of readers on Goodreads and it has also received its own television adaptation on Peacock. By far, this is the most interesting book in this category for this week (yet again).
Summary:
One of Us Is Lying is the story of what happens when five strangers walk into detention and only four walk out alive. Everyone is a suspect, and everyone has something to hide.
On Monday afternoon, five students at Bayview High walk into detention.
Bronwyn, the brain, is Yale-bound and never breaks a rule.
Addy, the beauty, is the picture-perfect homecoming princess.
Nate, the criminal, is already on probation for dealing.
Cooper, the athlete, is the all-star baseball pitcher.
And Simon, the outcast, is the creator of Bayview High's notorious gossip app.
Only, Simon never makes it out of that classroom. Before the end of detention, Simon's dead. And according to investigators, his death wasn't an accident. On Monday, he died. But on Tuesday, he'd planned to post juicy reveals about all four of his high-profile classmates, which makes all four of them suspects in his murder. Or are they the perfect patsies for a killer who's still on the loose?
Everyone has secrets, right? What really matters is how far you would go to protect them.
Where To Find: You can find One of Us is Lying on Amazon by clicking here!
---
These are my picks for the most interesting books on the New York Times Best Seller List this week. Plan to read any? Let me know in the comments below!